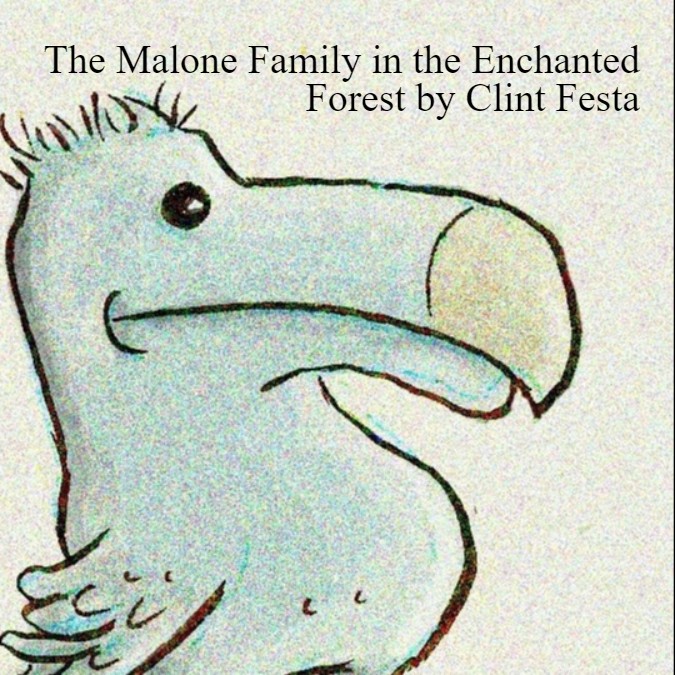 The Malone Family in the Enchanted Forest
Episode 7 - The Malone Family Christmas Special!
Christmas special!?  We're doing a Christmas special!?  Yes, we are!  Reunite with all your favorite characters from throughout the series as we check in almost a year later to see how they've settled into the Enchanted Forest.  You're invited to a holiday party with Paul, Maggie, Rebecca, Nicole, Lady Macbeth (the cat), and all of the friends... and even the enemies... they made along the way.
Written and Directed by Clint Festa
Sound Design and Editing by Christian O'Neal
Music by Louis Panzer
Thumbnail Art by Jerome Eyquem
Starring in order of appearance
Drew McGinnis as Johan the Boogeyman 
Jaimie Oakley as Malory Brewer
Rebecca Stanifer as Tabitha Brewer
Taylor Ray as Jurgen
Susan Festa as Felicity's Grandmother
Evelyn Festa as Felicity
Yahira Festa as Felicity's Mother
Nate Oakley as Reuben the Giant
Thom Haynes as Lenny the Satyr
Jini Zlatniski as Edna the Grumpy Elf and Baba Yaga
Jay Zadeh as Sniff and Snort
Sarianna Gregg as Queen Tethra
Eldon Festa as the Fomorian Servant
Chauncey Miller as Paul Malone
Raine Palmer as Maggie McCloud
El King as Rebecca Malone
Rhonda Lemon as Baby Malone, Lady Macbeth, and Toadstools
Lyra Benjamin as Nicole Malone
Sally Kinka as Mrs. McCloud
Andy Ralston-Asumendi as The Troll
Carl J. Grasso as The New Jersey Devil (NJD)
Patsy Hawkins as The Dragon
Charles Machalicky as Judah Bradstreet
Luna Festa and Renata Festa as the Pixie Warriors
Rebecca Bossen as Brenna
And Tom Price as Artie the Oaf